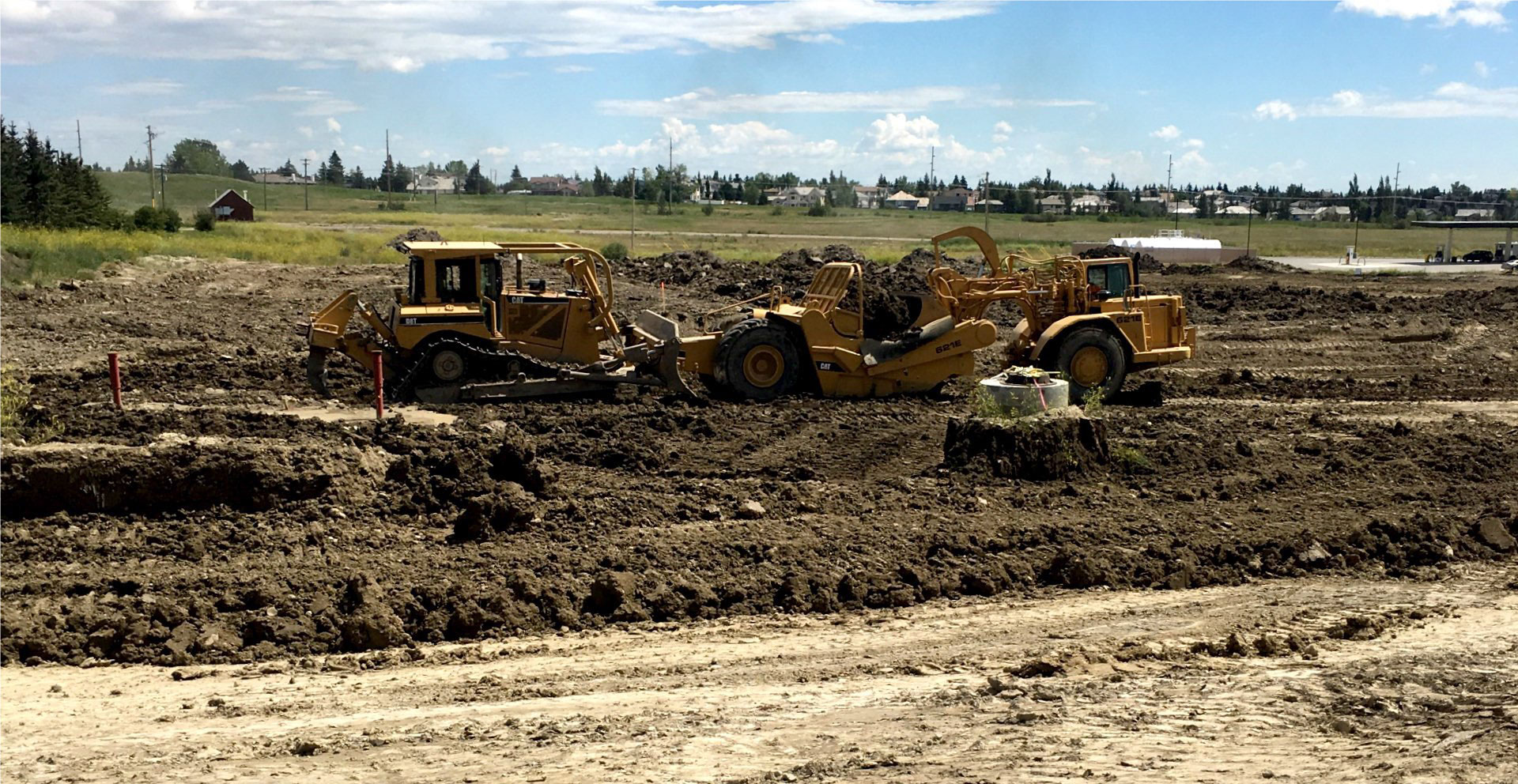 Protech Earthworx Inc. offer services province wide, with offices in High Prairie and Calgary. We service the heavy construction line of business from small to large projects and as a contractor Protech Earthworx Inc. is committed to providing excellent quality and leadership service to customers.
Protech Earthworx Inc. has a large line of heavy equipment and offers a variety of year-round services. Some of which include preparation to completion of oil and gas well sites, lease and access road construction and maintenance, environmental reclamation, remediation and contaminate hauling. Protech Earthworx Inc. also handles a wide scope of aggregate materials including sales, supplies, processing and trucking. Our current projects consist of commercial development and subdivision earthworks, examples: underground installation of water and sewer, general earth moving from pit stripping and site grading. We pride ourselves on having an excellent relationship with engineers, design service companies and have worked with counties, irrigation districts, municipalities and private subdivision developers.
As a heavy equipment operator, our fleet includes excavators, crawlers, scrapers, rock trucks, packers, graders, screening & crushing equipment and other associated equipment. We offer a variety of trucking services, and the precision of GPS Grade Control, advanced technology designed to save you time and money on your construction projects.
Safety is our top priority. The responsibilities of our health and safety program are shared both by our management team and our employees. Integral aspects of our safety program include proper training and clear communication.