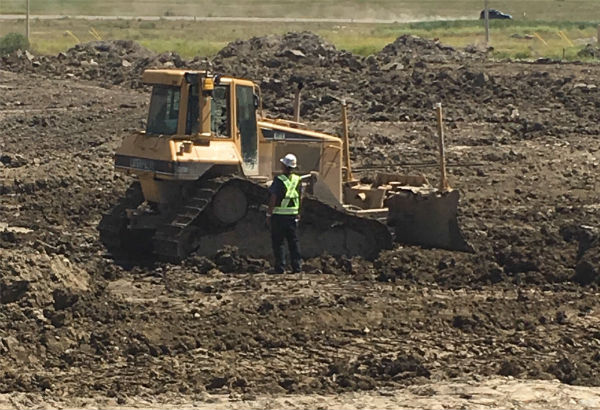 Safety Begins With Teamwork
A construction site is a continuously changing workplace with continuously changing hazards and risks. Keeping everyone safe requires the ability and commitment to not only respond to those changing conditions, but to proactively identify potential risks and actively work to eliminate or control them. It is a journey, not a destination.
At Protech Earthworx we recognize that the creation of a workplace culture in which we are all committed to ensuring that everyone goes home at the end of the day just as healthy as when they arrived is critical to our success. It is how we work.
We believe that worker safety, efficient and effective production are complementary rather than competing means to achieving and sustaining a positive work environment and successful business outcomes from which we all benefit.
Protech Earthworx is an industry in which issues and conditions arise daily that may tempt us to focus on one aspect of the business to the detriment of the other. Expediency, like complacency, can lead to decisions that prove detrimental to both worker safety and operational effectiveness.
Protech Earthworx  has a primary concern for the safety of its employees it is made easier however, when we work together as a team, thinking about not only ourselves, but our co-workers, our families, friends, and everyone else that would be impacted by a serious workplace injury, as well as the impact of that upon our business. Workplace safety is truly a case where an ounce of prevention is worth more than a pound of cure.